Hi !
This week
I make and sell a Wooden enclosure for
Raspberry Pi 3 B+
and
AXOLOTI CORE SYNTH
boards.
Axoloti CORE and RASPBERRY PI 3 are not included.
Axoloti Core
made by Johannes Taelman,
Consists of both hardware and software which work together to provide a virtual modular environment.
With the Axoloti software we can create 'patches' which are uploaded to the Axoloti hardware and then run on the hardware.
When we upload these patches to the Axoloti board, we are actually uploading native code for the hardware and not interpreting these patches on the board.
This means it runs very efficiently, close to the efficiency you would get if you wrote the code specifically for the hardware!
Axoloti runs on many platforms and variations, if you experience issues we recommend the following, as these are our test platforms.
Ubuntu Linux 14.04 LTS
OpenJDK Java 1.7
gcc-arm-none-eabi (> 4.9-2015q2), this needs 32bit libc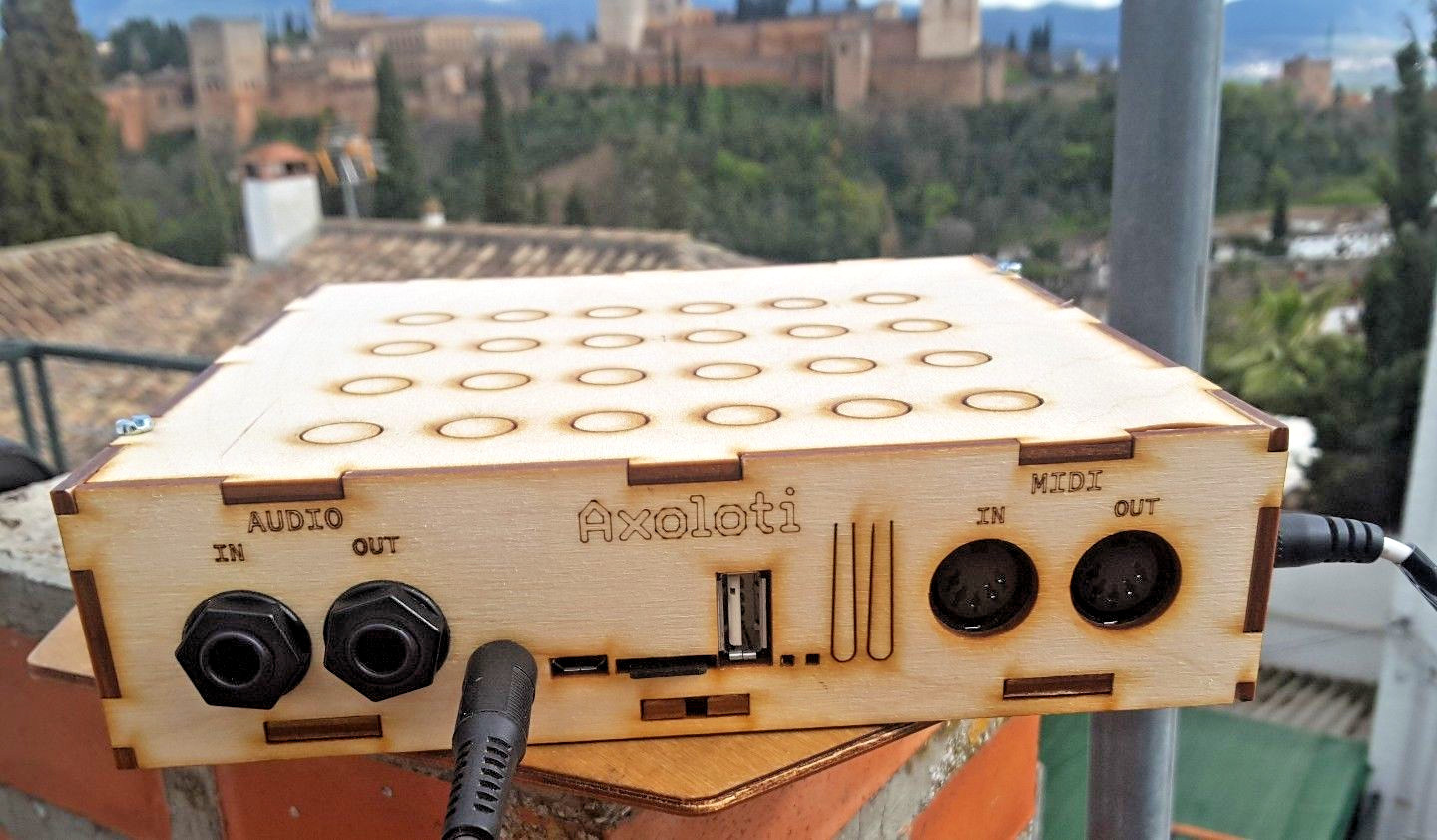 The design of this case is made to not have to use many screws.
As an example
A pre-cut has been made in the lid in order to add Rotary Encoder also known as a "Shaft" encoder.
If you need another type of configuration,
we can do it but you should send us a
PDF sketch
with the measurements expressed in mm of the hardware you want to put.
(We do not use a photo with a ruler, etc.)

The case are made of laminated 3mm Birch wood.
Screw and nuts 10mm long and 3mm in diameter
and of 2,5mm for the fixation of the boards are included.
External dimensions L 167mm x W167mm x H 43mm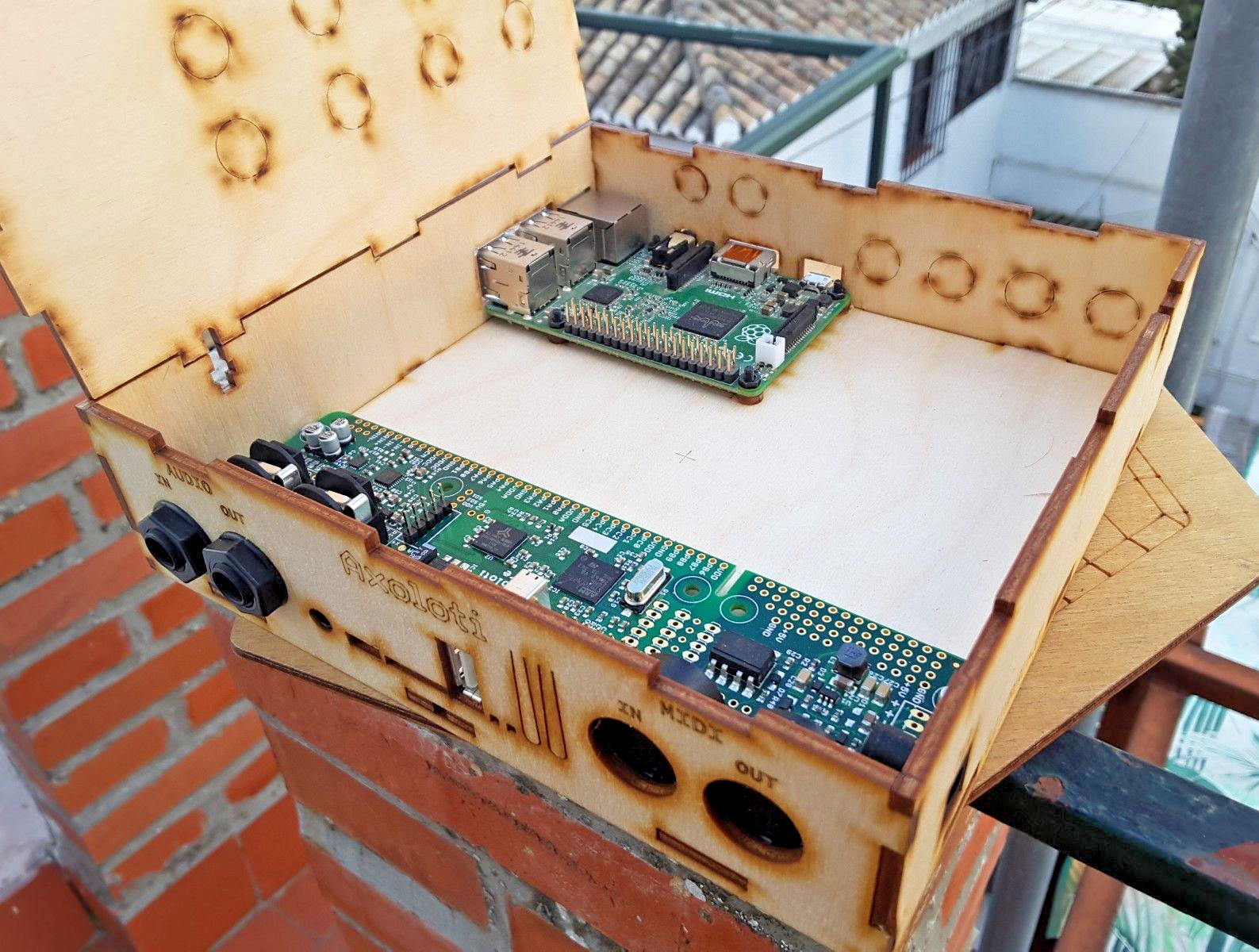 The wood is not sanded or painted.
The case is sent disassembled by letter to the whole world.
Axoloti CORE and RASPBERRY PI 3 are not included.

I have placed an advertisement on
eBay
for which you are interested.
https://goo.gl/EE2Kjo